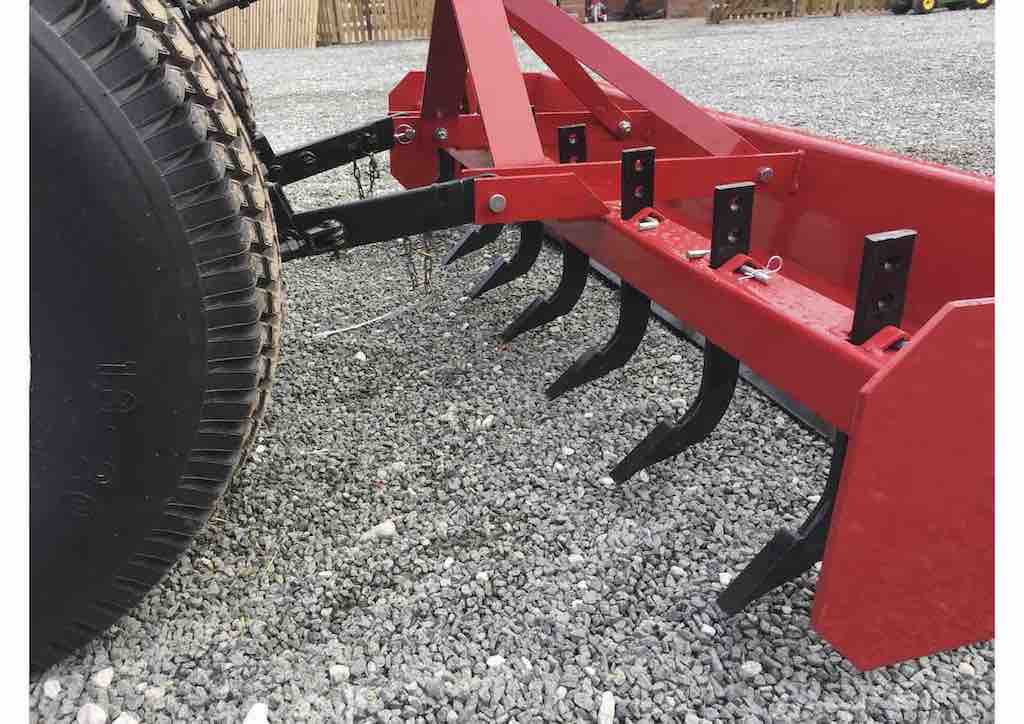 Super tough box grader for levelling and ground improvement with 2 year warranty.

Makes light work of creating driveways , parking areas and levelling those humps and bumps.
Available in 4, 5 or 6ft with EXTRA DUTY versions for big jobs in 7ft and 8ft double thickness plate steel.
Works by ripping bumps up with tines in front and then collecting ripped soil with box collector behind . Has double grader blades one at rear for general pushing of any soils or spoils.